At Ortho 101 in Grande Prairie, we offer orthodontic services for kids as young as 7. We welcome children to come in for early consultations to discuss treatment options.
Request Appointment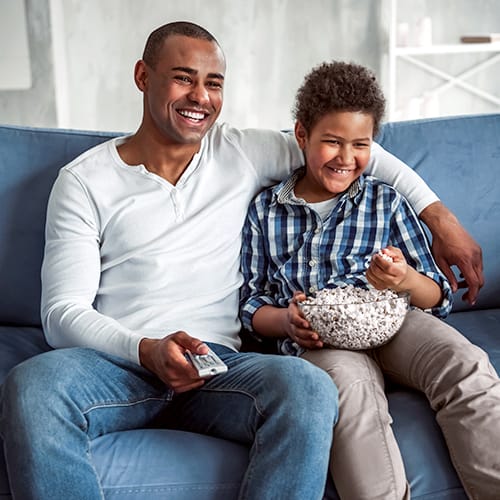 Our Children's Orthodontic Treatment in Grande Prairie
Orthodontic treatment for children is also known as 'early intervention' or 'Phase I treatment' and can begin as early as age 7.
At this age, your child's teeth and jaw are still developing and certain orthodontic concerns may be easier to address.
The Canadian Association of Orthodontists recommends early consultations to identify orthodontic issues in children and plan for treatment as soon as possible.
Our early treatment options and less invasive measures for children are designed to help avoid the need for surgery later in life.
If required, we can develop a customized treatment plan to map out Phase I and Phase II Treatments to protect your child's oral health.
We understand that starting orthodontic treatment can be daunting for both parents and children, and welcome any questions you may have about your child's orthodontic issues or treatment.
How can my child benefit from early orthodontic treatment?
Treating orthodontic issues while your child is young can influence their jaw growth and facial symmetry and reduce crowding of teeth. It can also eliminate the need for tooth extractions, oral surgery and treatment later in life. Their treatment time with braces may also be reduced.
The Case for Early Intervention
At Ortho 101, a children's orthodontic clinic in Grande Prairie, we offer early intervention and less invasive treatments for children designed to prevent serious orthodontic issues later in their development. 
Why should early treatment be a priority?

When your child is young, they are still growing and developing, so their skeletal structure is malleable, making it possible to modify their jaw development, which may help avoid the need for surgery later in your child's development.

How can less invasive treatments help?

By addressing teeth crowding early, we can often help eliminate tooth extractions later in your child's development. At this time, some of the causes of orthodontic problems that develop later in life, such as mouth breathing, thumb-sucking and dental decay, can be treated early to prevent problems from worsening.

What does a treatment plan involve and how long will it last?

Phase I Treatment could usually last up to 9 months. During this time, retainers are worn until your child's permanent adult teeth come in later in their life.

Treatment takes place while your child still has baby teeth present. After the permanent teeth have come in, we can determine if Phase II Treatment is needed.

Most children require a second phase of treatment, but Phase II treatment is considerably shorter and less invasive if your child benefits from early Phase I treatment. That is why it's so important to start visiting us!