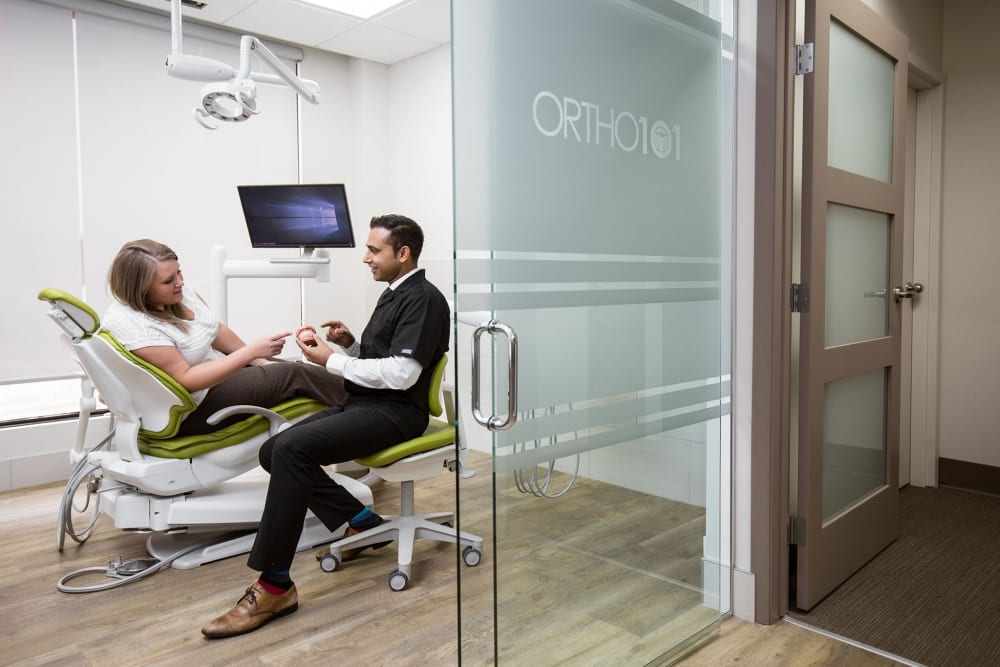 At Ortho101, we are here to help you or your child achieve a healthy and confident smile! We want to make your treatment as comfortable and as easy as possible. 
---
We will provide you with an in-depth understanding of your condition and treatment options so that you can make an informed decision about your health. How do you get started at Ortho101?
Orthodontic treatment typically begins within three appointments. Here's what you can expect:
1st Appointment: Complimentary Initial Consultation
2nd Appointment: Treatment Records and Financial Consult
3rd Appointment: Application of Orthodontic Treatment
To learn more about personalized treatment options at Ortho101 in Grande Prairie, contact us for your consultation!