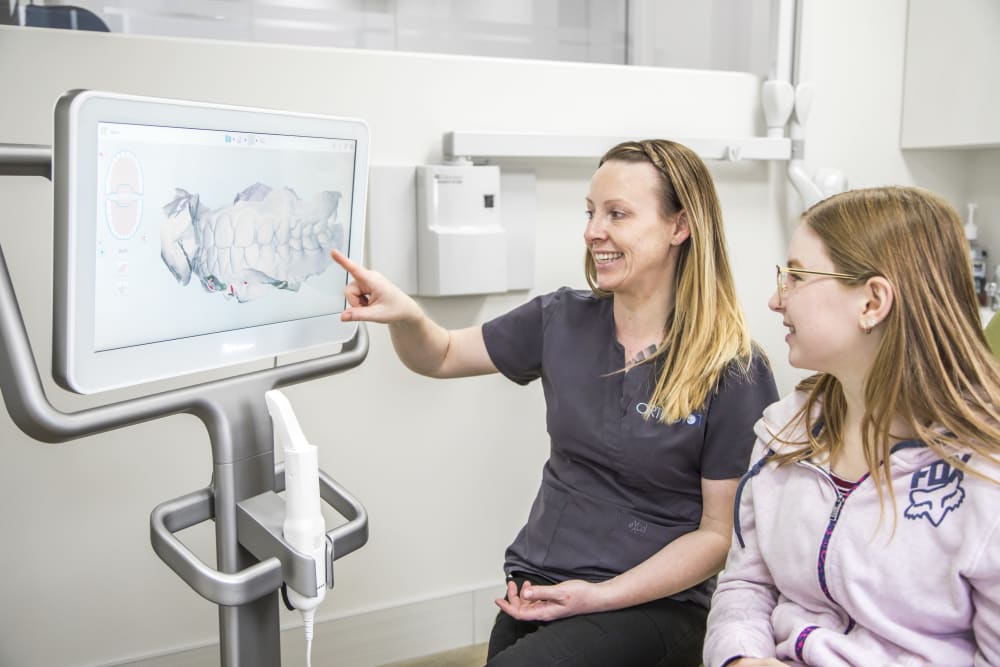 We are excited to announce that we use the iTero scanner at Ortho101! No more sticky impressions or wait time. This advanced technology allows us to get a detailed scan of your smile for treatment.
---
Detailed Scans with iTero
When we use the iTero, your mouth is scanned with a radiation-free laser, and in as little as two to three minutes, the laser renders a digitally perfect, 3D impression of your teeth and soft tissue structures. We can also show you a simulation of what your smile can look like after treatment!
Let's find out if you are a candidate for a healthy and beautifully aligned smile! Visit us at Ortho 101 in Grande Prairie for a smile consultation.
Our technology advanced practice will keep you comfortable, while providing you with details and personalized treatment you deserve! Contact us today!