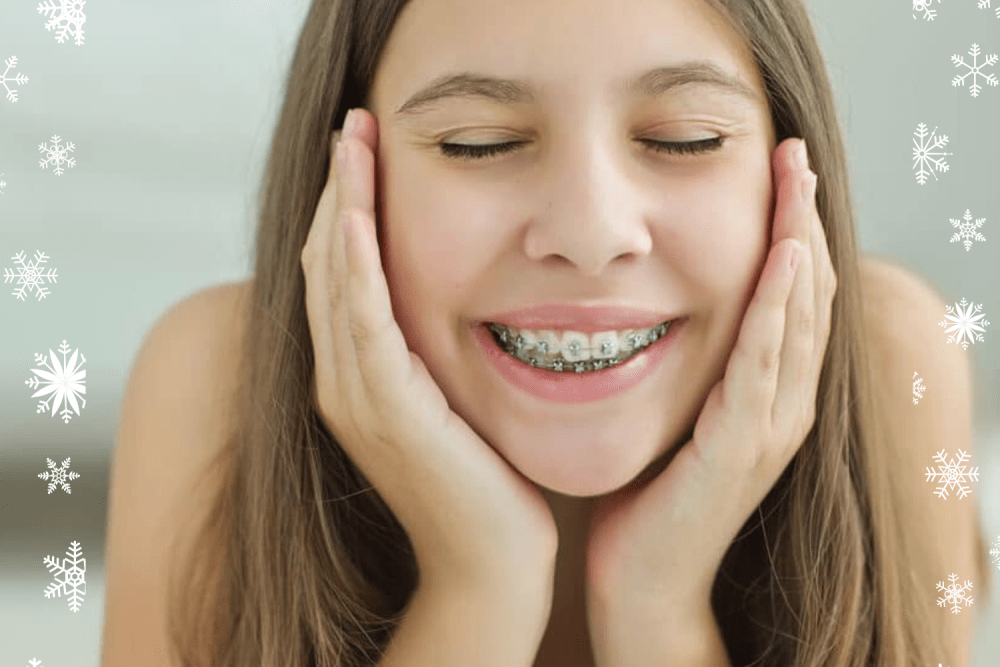 Are you prepared for the holiday season with your braces? We can help! We've got some helpful tips on how to enjoy your holiday festivities while keeping your orthodontic treatment on track.
---
Here's what to stay clear of:
Hard Foods – these include candy canes, biscotti, crusty breads and hard cookies or biscuits.
Sticky Foods – avoid sticky caramels, chewy sweets and toffees.
Here's what you can enjoy:
Dairy – enjoy treats such as cream cheese, custard, ice cream, yoghurt and milkshakes. Food and drinks that contain dairy help to keep tooth enamel strong. Most of them are also soft too, making them safe for your braces!
Fruits and Veggies – Soft cooked vegetables, soft fruits or fruit cut up into small pieces are safe go-tos. You can also eat mashed potatoes and steamed greens during holiday meals. Suitable fruit options include applesauce, bananas, berries and fruit juices.
Soft Grains – many soft grains are 'braces-friendly'. These include soft breads, tortillas, muffins, pancakes, waffles, pasta or rice.
There are many ways to indulge and enjoy your holidays with braces (safely!). Stick to these guidelines and remember to stay on top of your oral hygiene too. For questions about braces or orthodontic care, contact us at Ortho 101 in Grande Prairie!