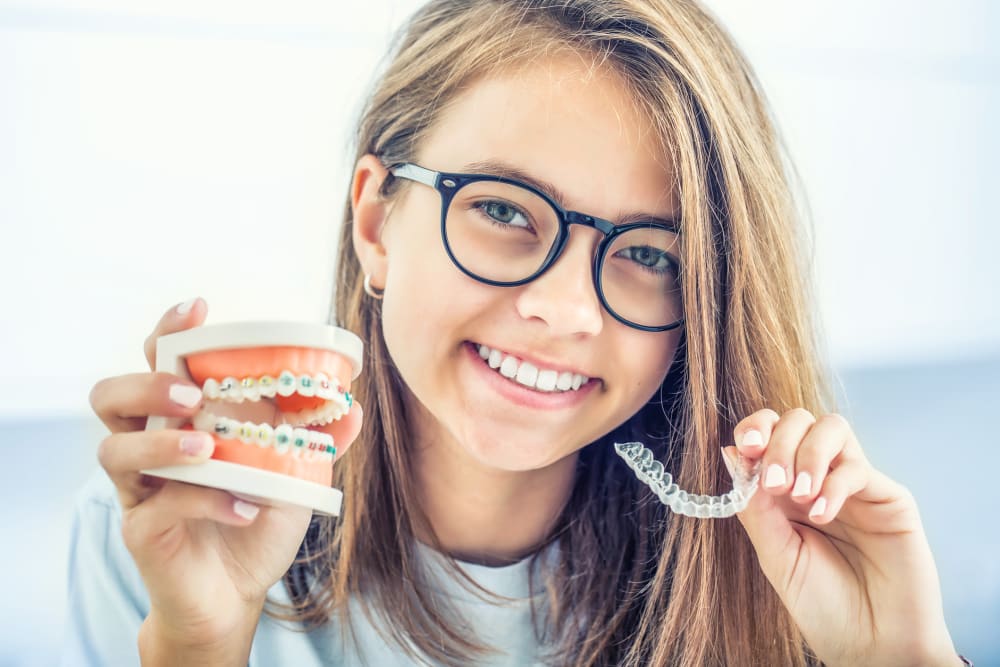 It might be surprising that the holidays are hard on your teeth. You could be under so much stress from running around and getting the family ready for the holidays that you grind your teeth. This pain or discomfort is not okay, and it should not be ignored. 
---
If you or your kids are experiencing jaw pain or discomfort, make time for an orthodontic consultation. We are happy to help you at Ortho 101 in Grande Prairie.
Get a Better Smile for the New Year!
We have different options for kids and adults that will help them correct their smile, including common problems such as crowded, crooked, or uneven teeth and/or misaligned jaws (i.e. overbite, underbite). Here are the typical orthodontic appliances that we use to treat your teeth and correct your smile:
Braces. These little brackets are fitted to the front and back of each problem tooth, and they are connected to wires. With gentle pressure being applied by the wire to your targeted teeth over time, they will slowly move into the right spots.
Clear aligners. While it might seem hard to believe, these clear plastic trays just have to sit over your teeth, and you must wear them all the time except for about 2 hours per day when you eat or drink. We custom build these aligners to fit your mouth.
Retainers. In young children aged seven years and older, the maxillofacial structure is still developing. Wearing this type of device is called Phase I treatment, and it can help to offset problems that would appear later in childhood. A retainer is less invasive than braces, and it may help patients to avoid this kind of treatment.
2020 is just around the corner. Learn more about the different orthodontic treatments that could help you or your child have a better smile today and feel confident in the New Year!