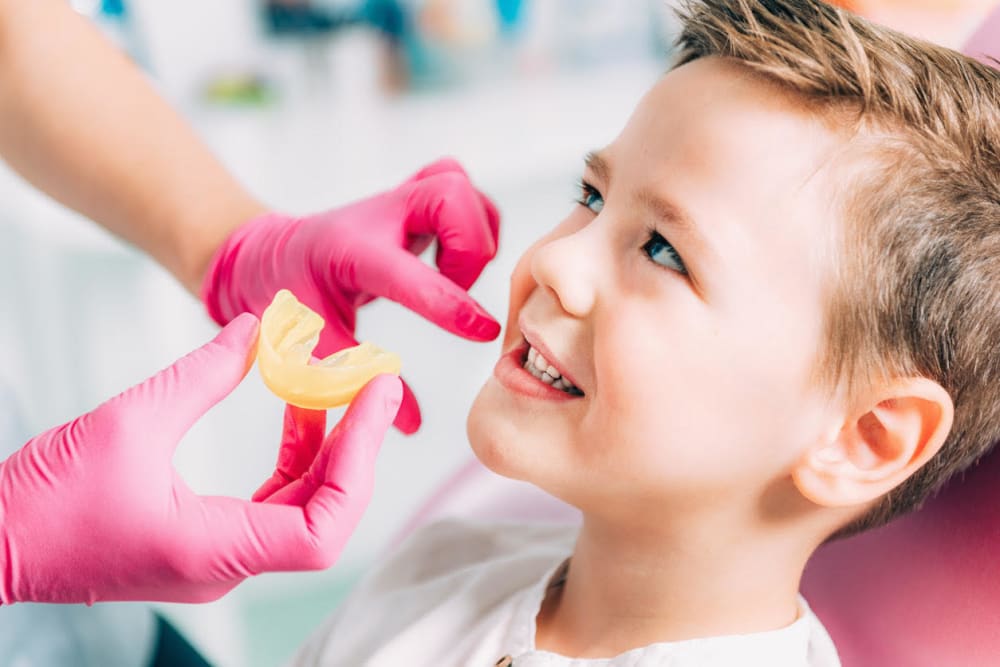 While working to improve your child's smile with braces can be an exciting life event, it can also cause anxiety for many patients and their parents. Going to regular orthodontist appointments may not be at the top of the list of fun activities you'd prefer to do together, but they are an important part of achieving the results you're hoping for at the end of your child's experience with braces. A parent's support and encouragement can go a long way in making sure their child's time in braces is a smooth one.
---
Here's how you can keep your little one's trips to the orthodontist as pleasant as possible.
Establish Expectations
Taking the time to let your child know what they can expect before walking through the office door can make a big difference in warding off any angst they may be experiencing. Prior to their consultation or appointment, let them know what the orthodontist and his team will do when you visit. If your child is particularly young, role playing on a stuffed animal can help.
Keep the Conversation Positive
Don't bring up anything that could potentially go wrong at the orthodontist. Trying to prepare your child for something that might hurt or surprise them will only make your child more afraid. Instead, keep the conversation as light as possible. Remind them that going to the orthodontist is a step to getting a healthy, beautiful smile.
Praise Their Efforts
When you see your child making good choices in regard to taking care of their braces, such as placing food in the back of their mouth or flossing after meals, be sure to praise them. Let them know that you are proud of them for working hard to take care of their teeth and that the orthodontist will be impressed at their next appointment.
Making sure that your child stays cool, calm, and collected while wearing braces may seem like an uphill battle, but a few simple steps can make things easier for you both. By giving them the support they need, your child will be well on their way to having a straighter smile in no time.
For all of your pediatric orthodontic needs, Ortho 101 is here to help. Book your child's appointment today at our convenient Grande Prairie office location. Our experienced team can't wait to help your little one smile bright!